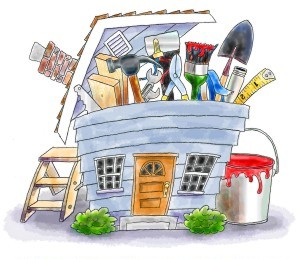 If you're looking for great ways to improve your home but don't know where to start, read this article for great advice and tips. The information that you find below can not only help you to become an expert at home improvement, but may also help to increase the value of your home.
Adding accessories to your room can be a great way to make a space feel like your own. Infuse your own personality into your room by carefully choosing some accessories to your liking. Make sure not to go overboard with decorations because it can make a small room feel rather cramped.
Painting
One of the quickest, easiest and cheapest ways to improve your home is paint. Whether it is the outside or the inside, both areas will look new and transformed. Pick neutral shades and brighter trim colors. Plain white walls tend to make your home look like a rental and not owner occupied.
Windows
Devote some time into weather-stripping your home. Even though your house might be insulated, there are probably small crevices around windows and doors through which air will leak. That means your house will lose cool air during the summer and warm air during the winter, leading to a higher energy bill when you run heating and cooling appliances. Weather-stripping your doors and windows will keep that from happening.
Now that you know a little bit more about home improvement, you are all set to embark on the around the house project of your choosing. Whether or not you start with something small or tackle a monster of a job is completely up to you. Either way, you'll have the confidence you need to improve your home.
Need a Free Estimate? American Painting and Deck Care are here to help you with all your project needs.